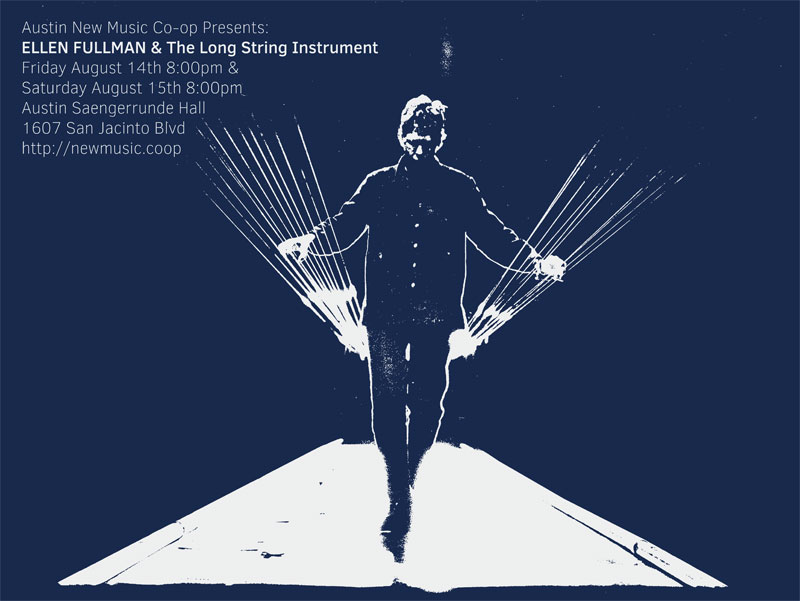 New Music Co-op Presents: Ellen Fullman & The Long String Instrument
Bay Area composer/performer returns to Austin with 100ft long instrument for collaboration with NMC musicians at historic Saengerrunde Hall.
Friday August 14th 8:00pm &
Saturday August 15th 8:00pm
Austin Saengerrunde Hall
1607 San Jacinto Blvd, Austin, TX 78701
Tickets from $15 available online and at the door.
Buy online at: http://newmusiccoop.brownpapertickets.com


Austin welcomes Ellen Fullman once again to transform space and defy expectations in new music. The composer and instrument inventor has a long history with Austin's art scene -- her work in the early 1990s took place at a former candy factory on the east side. In 2010, Fullman installed her 100ft long string instrument in the concrete cavern of the Seaholm Power Plant, performing to a sold-out crowd of 500. Her performance at UT's Battle Hall was one of the highlights of the 2011 Music in Architecture symposium. Next month, she will tune her wires along the hardwood floors of our historic 1867 Saengerrunde Hall, turning the german dancehall into a room-sized instrument.
During each visit to Austin as well as performances in Houston and Berkeley, Fullman and NMC's Travis Weller have established an ongoing collaboration. Weller and Fullman have explored tunings and musical material while finding ways to bring the Long String Instrument into conversation with Weller's custom string instruments and tuned steel bells. The addition of composer-performer Andrew Stoltz on "The Owl" makes for a trio of very unusual instrumentation.
About the Program
Thanks to a generous award from the New Music USA foundation and continued support from the City of Austin, Fullman and her NMC collaborators will present a program of new works for this unique ensemble. Working long distance, the three musicians have been laying the groundwork for an adventurous new program that explores the frayed edges of tuning and timbre and are looking forward to sharing the experience with Austin audiences.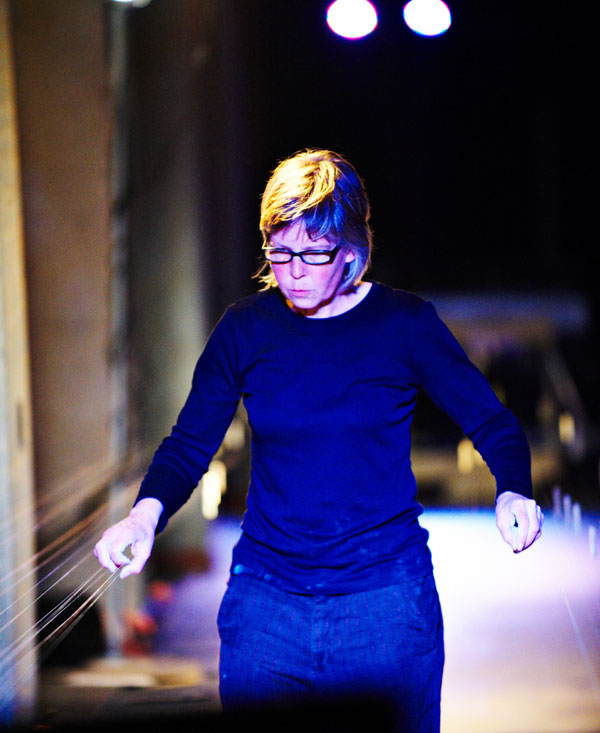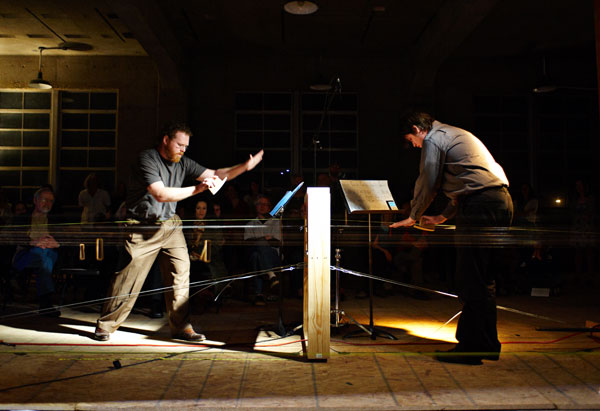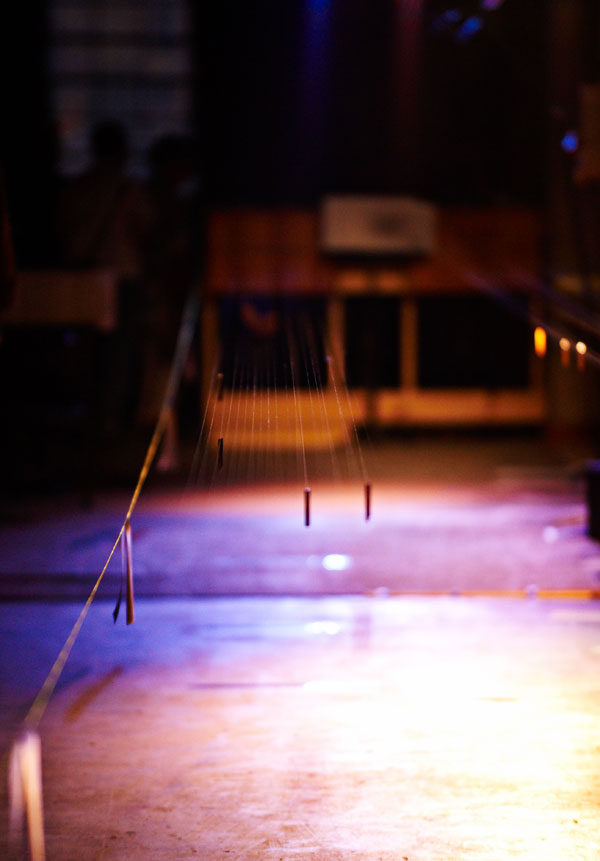 Seaholm powerplant concert photos by Craig Washburn
About Ellen Fullman
Ellen Fullman has been developing her installation, the Long String Instrument, for nearly 30 years, exploring the acoustics of large resonant spaces with her compositions and collaborative improvisations. She has been the recipient of numerous awards, commissions and residencies including: a 2015 Foundation for Contemporary Arts Grants to Artists award; two Center for Cultural Innovation Grants (2008 and 2013); a Japan/U.S. Friendship Commission/NEA Fellowship for Japan (2007); and a DAAD Artists-in-Berlin residency (2000). Fullman has recorded extensively with this unusual instrument. Releases include: Through Glass Panes (Important Records, 2011); Fluctuations, with trombonist Monique Buzzarte (Deep Listening Institute), selected as one of the top 50 recordings of 2008 by the Wire and awarded an Aaron Copeland Fund for Music Recording Program Grant; and Ort, recorded with Berlin collaborator Konrad Sprenger (Choose Records), selected as one of the top 50 recordings of 2004 by the Wire. Alvin Lucier in his Music 109: Notes on Experimental Music (Wesleyan University Press, 2012), titled a chapter, The Long String Instrument, where he described his experience of her music. In How Music Works (McSweeney's, 2012), David Byrne cited Fullman's installation as one of the inspirations for his own sound installation.
About Austin New Music Co-op
New Music Co-op is a community of composers and performers from the Austin area dedicated to promoting awareness and understanding of new music. Since 2001 NMC has presented almost 50 concerts featuring close to 200 new works, many of them premieres. Notable New Music Co-op concerts have included two collaborations with Ellen Fullman and her Long String Instrument, the first complete US performance of Cornelius Cardew's seven-hour epic, The Great Learning, a commission of a program-length work by Berlin-based composer Arnold Dreyblatt, a realization of John Cage's Song Books, music for the extinct instruments of Luigi Russolo, Pauline Oliveros' Four Meditations for Orchestra (with the composer in attendance), and a three-day series of the works of the New York School. The Co-op was named "Outstanding Classical Ensemble" for 2011-2012 by the Austin Critics' Table. The New Music Co-op is a 501(c)(3) non-profit organization, and all donations to the group are tax-deductible.
Our project was supported by New Music USA. To follow the project as it unfolds, visit my project page: https://www.newmusicusa.org/projects/coffee-county-tennessee/
This project is supported in part by the Cultural Arts Division of the City of Austin Economic Development Department.