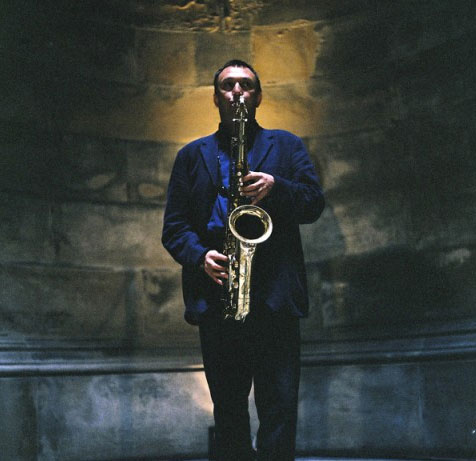 Austin New Music Co-op Presents: John Butcher
UK composer/performer John Butcher to perform solo work and collaborate with string trio.
Friday, March 4th - 8PM
Mexican American Cultural Center
600 River Street, Austin, TX 78701
$12 students/advance and $15 at door
Advance tickets available now at End of an Ear http://endofanear.com
"In his hands the saxophone can sound like anything, from a piece of hollowed out brass baubled with pads and valves to a hermetically sealed feedback system, a miniature sound environment teeming with ever-evolving note-forms, or a huge echo chamber inflicting dub scale damage on every breath." said the WIRE magazine of John Butcher. The British saxophonist's contribution to contemporary music is impressive in its diversity and scope. As a saxophone player, he has truly taken the instrument into new territory. As Steve Lake of the FMP label said, "no one has gone beyond Butcher's hypermodern language of sounds rooted in the resources of the saxophone; there may not be a 'beyond' to go to."
In 2006, Butcher went in search of unique sound environments in remote areas of Scotland as part of the 'Resonant Spaces' project, deploying saxophone and feedback loop improvisation as a means of exploring the acoustics of Lyness Oil Tank, Smoo Cave, Tugnet Ice House and Hamilton Mausoleum. 2010 venues included inside the enormous, hollow Oya Stone Mountain in Japan and "The Hill" in the isolated West Texas desert. In his Austin appearance, he will present his solo work combining acoustic saxophone with close amplification and feedback systems which harness the sound of the environment to create a unique "sense of place."
Joining Butcher on the program will be NMC string players, the Imbroglio Ensemble: James Alexander (viola), Henna Chou (cello), and Travis Weller (violin). Butcher collaborated with the group on a previous trip to Austin in 2002. Among other musical engagements, the quartet will decipher excerpts from the late British composer Cornelius Cardew's mammoth graphical score "Treatise." Cardew's work is an interesting point of convergence between extemporaneous improvisation and notated contemporary music, reflecting the various affinities of the performers.
"English saxophonist John Butcher is without question the most jaw-dropping technician we've ever heard wielding a tenor, equally capable of brawny assault and textural meditations at the very edge of audibility. What makes him so compelling, though, is the taste and poetry behind everything he does; lately he's been involved in detailed investigations of unusual acoustics, close-miking and amplification to further extend his aural palette." - Time Out - New York
About John Butcher
John Butcher's work ranges through improvisation, his own compositions, multitracked saxophone pieces and explorations with feedback and extreme acoustics. Originally a physicist, he left academia in 1982, and has since collaborated with hundreds of musicians, mostly involved with improvisation - including Derek Bailey, John Stevens, Gerry Hemingway, Polwechsel, Gino Robair, Rhodri Davies, Eddie Prevost, John Edwards, Toshimaru Nakamura, Paul Lovens, Phil Minton, Steve Beresford, and Otomo Yoshihide. His compositions include pieces for Polwechsel, Elision, Rova Saxophone Quartet, Futurist Intonarumori and "somethingtobesaid" for the John Butcher Group. Recent projects include "Thermal" with EX guitarist Andy Moor & Thomas Lehn and "The Contest of Pleasures" with Axel Doerner and Xavier Charles. He values playing in occasional encounters - ranging from large groups such as Butch Morris' London Skyscraper and the EX Orkestra, to duos with Fred Frith, Duck Baker, Matthew Shipp and Akio Suzuki.
For more information:
http://www.johnbutcher.org.uk/
http://en.wikipedia.org/wiki/John_Butcher_(musician)
About Austin New Music Co-op
The New Music Co-op is a community of composers and performers dedicated to promoting awareness and understanding of new music. Since 2001, the NMC has presented over 30 concerts featuring over 150 new works, many of them premieres. Notable New Music Co-op concerts have included a commission of a program length work by Berlin-based composer Arnold Dreyblatt, a realization of John Cage's Songbooks, music for the extinct instruments of Luigi Russolo, Pauline Oliveros' Four Meditations for Orchestra (with the composer in attendance), a three-day series of the works of the New York School, and Terry Riley's In C. New Music Co-op members come from highly diverse backgrounds, from classical performance to electronic music to formal composition to rock bands. The group runs by consensus and gains its strength from its members' varied experiences and interests. The New Music Co-op is a 501(c)(3) non-profit organization, and all donations to the group are tax-deductible.